Upcoming Online live batch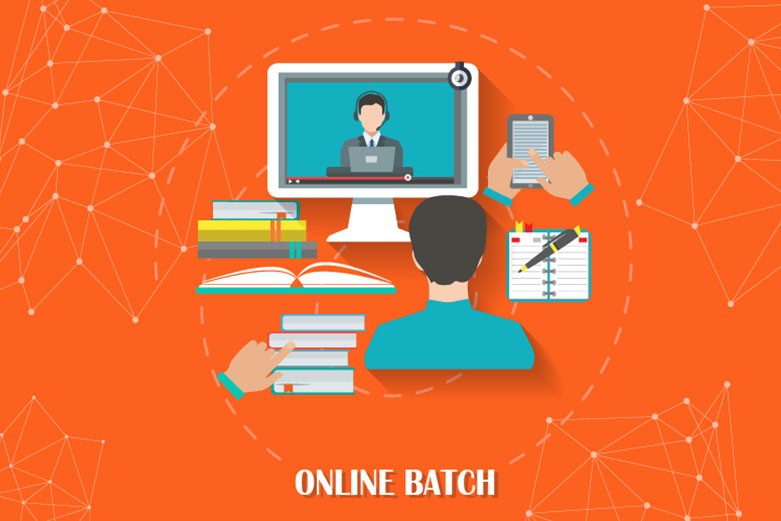 MBA live batch 2020- "ACHIEVERS" batch (15th Feb)
Start date- 15th February- 31st December 2020
(Accessible in both mobile app or laptop or tab)

1. Live online classes on Tues, Thurs, Saturday (9-11 PM). 11 books will be provided for practice
2. Focus from basics to advanced level. All CAT & other exams topics covered.
3. Recording of each class available for revision purpose.
4. Individual portal for practice tests, sectional mocks & full length mocks. Detailed analysis of each test.
5. Focus on all exams including IIFT, XAT, SNAP, NMAT, CMAT, TISS, CET etc.
6. Special workshops for 1 month during Oct- Nov for revision.
7. Special doubt sessions to clear up all the doubts.
8. Syllabus will be completed by July- August. After that regular revision & practice classes.
Crash Course & Test Series
Our Recorded Pendrive Courses
---
---
Testimonials
Sushant Kishore
NMAT Score: 99%
SNAP Score:98.3%
---
I had joined StudyBuzz for NMAT prep after my 2nd attempt. The jump is clearly visible at the 3rd attempt as the score improved from 199 to 223. The videos, assignments & motivations boosted my morale & confidence. I would recommend all the aspirnats to join StudyBuzz for acing the exams. Thank you Sir!
Ashna Ranjan
SNAP Score: 98.37%
---
English was always my strong suit but maths was a nightmare. Study buzz has helped me gain clarity on each and every kind of concept in quant, Making us Practice all types of questions from easy to advanced. They have helped me overcome my fear of math. I'm not an avid reader of newspaper but with their help now I'm always up to date with general knowledge. Its one of the best investments I made
Supriya Kelkar
CET Score: 99.19%
---
I had joined for MBA-CET at studybuzz and it was as good and encouraging as all the videos that you put up on your youtube channel! Every test that i took showed a gradual improvement in my score, boosted my morale and gave me the confidence to perform well in the actual test. It was really helpful and i would suggest everyone to use studybuzz as their preparation medium! Thank you sir!
Amruta Joshi
Qualified for TISS Mumbai
76 Marks out of 100
---
Saurabh Sir provided a detailed schedule of assignments which helped me to cover the huge syllabus of TISS NET. I want to sincerely thank him & StudyBUZZ for helping me crack TISSNET. I would recommend study buzz to anyone who want to prepare for management entrances online.
Ifra Hussain
XAT Score: 98.59%
Joined S.P Jain, Mumbai
---
The faculty and the pedagogy at StudyBUZZ is commendable. The faculty is always ready to go an extra mile just to ensure that the students are clear with all the concepts. The pedagogy involves innovative methodologies that help build interest in the most unlikable subjects, which for me was General Knowledge. I hereby suggest that before jumping to conclusions about which institute to go for, one must not be lured by the brand name but rather consider other factors also. Therefore, I believe that StudyBUZZ is a great institute to choose for your MBA preparations.
Kumar Priyank
98%
---
These are the few points i found exceptional about Study buzz
1. They cover topics to a very great depth and in short amount of time.
2. They don't just emphasize to use shortcuts but they actually tell you how to do it. There is a special playlist on study buzz especially for shortcut tricks in quantitative aptitude question - quant hacks
The preparation through this group helped me improve my basics and speed and I was able to score 98 percentile in cmat 2018.